About Our Board
Our organization is overseen by an all-volunteer board. Together they coordinate all branches of Geeks OUT across the country.
---
Executive Committee
Nicole Gitau
She / Her / Hers
President
Serving On: Flame Con Committee (Special Guests Lead), Finance Committee
Long a fan of Geeks OUT's work, Nicole began volunteering with the organization in 2012. Since then she has served as Web Editor, Vice President and, beginning in 2018, President. As a librarian and tech researcher, she counts Barbara Gordon and Jenny Calendar among her fandom inspirations.
Steve Gianaca
He / Him / His
Vice President
Serving On: Flame Con Committee (Chair), Finance Committee
Steve currently serves as the Vice President of Geeks OUT. Having offered creative support and art-direction for Flame Con in its early years, he now serves as the convention's Chair. Outside of Geeks OUT, Steve has worked as a designer for major TV networks and Creative Director for several national publications.
Zobel Belisario
She / They
Treasurer
Serving On: Finance Committee (Chair)
Zobel Geeks OUT as Treasurer in January 2018. They have a background in nonprofit finance and volunteer management and are excited to be a part of an organization that upholds queer people of all identities. She is passionate about helping to make spaces inclusive where everyone feels welcome and safe. Gaming and comics are near and dear to their heart as a QNOC (Queer Nerd of Color).
Rachel Greeman
She / Her / Hers
Secretary
Rachel joined Geeks OUT as an intern in 2014. Since 2015, she has proudly served as the Secretary of the Board. She helps manage Cosplay related programming for Flame Con, which is her favorite convention on the entire planet (probably the entire universe). Her favorites include Amaya x Zari, Captain America, and True Blood (maybe).
---
Board
Jayson Bennet
He / Him / His
Serving On: Outreach Committee
Jayson is a veterinary medical professional, gaymer, and huge comic book nerd. He has a long history of LGBTQ advocacy working for and planning events with such groups as QPENN, the LGVMA of UPENN, Equality Forum, Philly Outfest, and Philly Pride. When he isn't working with the pets of NYC or planning events for Geeks OUT, he spends time working on his patio garden, reading fantasy novels, and cooking for his friends.
John Jennison
He / Him / His
Serving On: Outreach Committee (Events Lead), Flame Con Committee (Party Lead)
Illustrator, comic artist, event planner, and queer geek, John has been involved with and in Geeks OUT since 2012. In his tenure on the board he created and edited Geeks OUT's first print publication POWER!: An Anthology of Queer Comics, helped create Flame Con's mascot "Flamie", and has worked to throw inclusive events for all to enjoy.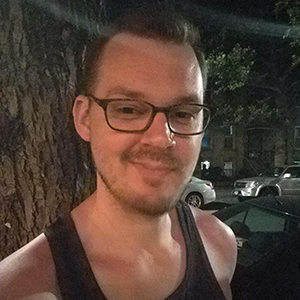 Jonathan Shutt
He / Him / His
Serving On: Outreach Committee (Chair), Flame Con Committee (Vendors Lead)
Jon found his way to Geeks Out by way of the awesome DC chapter and joined the board shortly after moving to NYC in 2017. He currently coordinates chapter events around over the country as Head of Outreach. Jon also coordinates vendors and volunteers for Flame Con. He's got fandoms all over the place, spanning video games, movies, TV, comics, and books.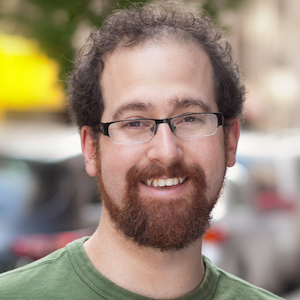 Kevin Gilligan
He / Him / His
Serving On: Conventions Committee (Chair), Flame Con Committee (Experiences Lead)
Kevin is a bisexual comic book lover, who has found strength in his queer geek identity through his work with Geeks OUT. He chairs the Conventions Committee, bringing a safe space and visible queer presence to conventions around the country. When he isn't volunteering time to make geek culture more welcoming to the queer community, he spend his time acting, writing, and producing.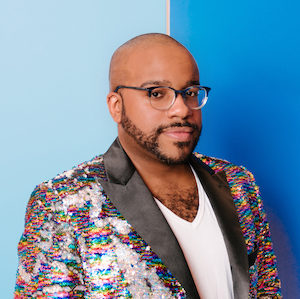 Kyle Steven-Porter
He / Him / His
Serving On: Conventions Committee
Kyle-Steven is an artist, writer, performer, laugh-inducer, and native New Yorker. He is a gaymer (Nintendo fanboy forever!) and moderate comic book geek. Kyle currently serves on the Conventions Committee as the Diversity Lounge Manager for the PAX conventions.
Mary Martinez
They / Them / Theirs
Serving On: Outreach Committee (Donor Gifts)
Since joining the organization in 2016, Mary has become the Head of Donor Gifts and a member of the Outreach Committee. Their passions include the X-Men diaspora, staring into the abyss that is the current MCU, and lamenting the untimely demise of Vine.
---
Co-founders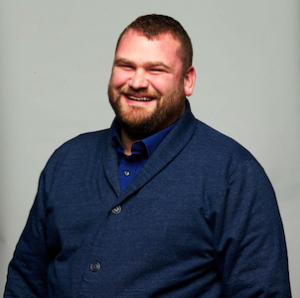 Joey Stern
He / Ma'am
Board Emeritus
Joey Stern is Co-founder of Geeks OUT and Flame Con. He has a passion for queer geek community, and those tiny straws that come in fancy drinks. He has a complicated relationship to gender and his mother likes his tweets.
Josh Siegel
He / Him / His
Board Emeritus
Josh Siegel is an artist, writer and musician known for drawing pensive portraits of superheroes under the name modHERO. He helped create Geeks OUT as a way to raise the profile of LGBTQ people in fan culture, making it more fun, inclusive and safe for geeks of all types. Josh also the Co-creator of Flame Con and Co-author/Art Director of Serving Pride. Raised on 80s movies and the X-Men, Josh believes that outcasts can do anything if they organize.